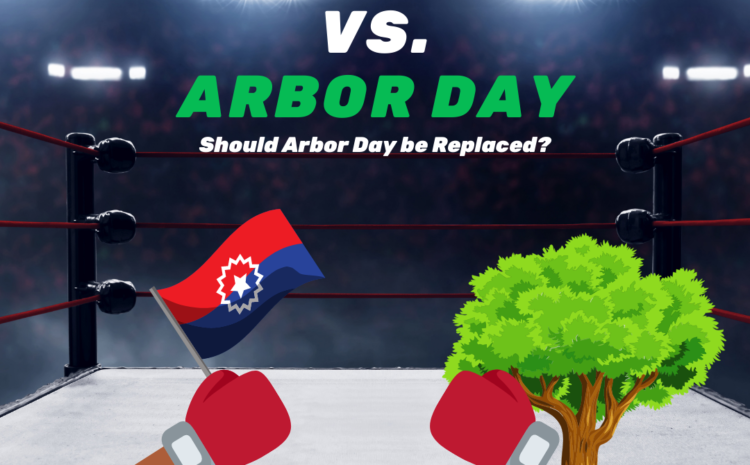 By: A. Nelson, A Student at the University of Nebraska at Omaha, as part of Heather Nelson's Service Learning Academy class.
As of right now the following days are considered holidays in Nebraska:
New Year's Day, January 1,
Birthday of Martin Luther King Jr., the third Monday in January,
President's Day, the third Monday in February,
Arbor Day, the last Friday in April,
Memorial Day, the last Monday in May,
Independence Day, July 4,
Labor Day, the first Monday in September,
Indigenous Peoples' Day and Columbus Day, the second Monday in October,
Veterans Day, November 11,
Thanksgiving Day, the fourth Thursday in November,
Christmas Day, December 25.
On January 7th, 2021, Omaha Senator Justin Wayne introduced Bill (LB29) which would replace Arbor Day with Juneteenth as a State Holiday for Nebraska. The Bill is currently 'In Committee' and can be tracked here: https://www.billtrack50.com/BillDetail/1260140.
If you think about it every holiday besides New Year's Day and Arbor Day have something to do with people. Arbor day, celebrated on the last Friday in April, promotes trees and tree planting. .. Nebraska is actually the only state to give employees the day off for Arbor Day.
"Nebraska adopting Juneteenth as a state holiday is another way that was as a state can honor the sacrifices that were made to this country", Wayne said.
Wayne said he chose to replace Arbor Day to avoid the expense that comes with adding a holiday. Juneteenth has already been declared a paid holiday for Omaha Police Officers, but by doing that, it will cost the city about $400,000 a year, according to Mayor Stothert.
Karen Bell-Dancy, executive director of the YWCA of Lincoln, testified in support of the bill. Juneteenth currently is regarded by many as a holiday only for Black Americans, she said, and establishing it as a state holiday would signal its importance to all people.
"Making Juneteenth a state holiday is one gesture that would not only demonstrate recognition of the past but would also be an affirmation that Black lives matter," Bell-Dancy said.
Annette Harris of Omaha also testified in support. She said many individuals don't realize that slavery continued in practice for more than two years after the Emancipation Proclamation was signed into law.
Harris also agreed that by making Juneteenth a state holiday, it would allow more individuals to actively participate in Juneteenth activities. "By making this a holiday it will open up the doors where everyone, all children — white and Black — will be aware of why we celebrate Juneteenth," Harris said. "I think it's long overdue."