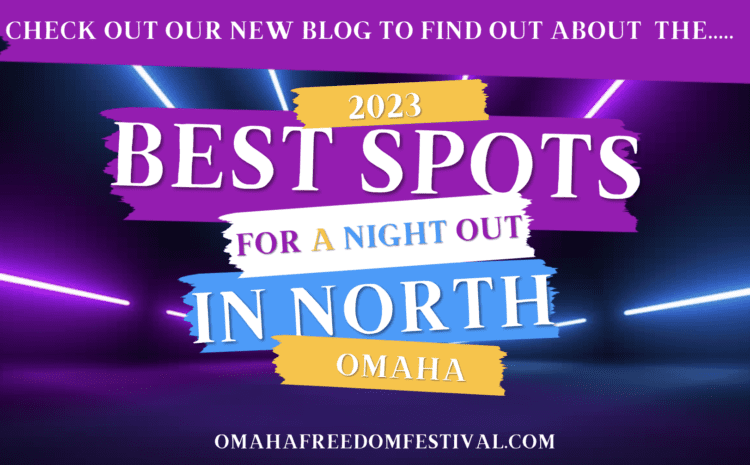 By Bryan Pham A Student at the University of Nebraska at Omaha,Links to an external site. as part of Heather Nelson's Service Learning AcademyLinks to an external site. class
UNO (www.unomaha.eduLinks to an external site.) and the SLA Academy (https://www.unomaha.edu/service-learning-academy/index.phpLinks to an external site.)
https://omahafreedomfestival.com/uncategorized/best-night-activities-at-omaha-you-must-check-out/(opens in a new tab)

Best Night Activities in Omaha You Must Check Out!!!
I enjoy a cool beer on a hot day, a bourbon on the rocks in a warm, dimly lit bar, and I find it incomprehensible how much power an Aperol spritz has over me in the summer. I know a lot of folks that drink to experience the effects of alcohol, yet they often claim to not be enjoying what they're drinking. If that were me, I believe I would have stopped drinking long ago. Instead, I would find myself heading to a favorite Korean restaurant for supper and getting a glass of soju because it was so good. Although I recognized it as a necessary component of the event, I wished that this drink didn't have the potential to alter my mood.
There are a ton of things to do in Omaha during the day, but what about at night? There are four sites in Omaha that you just must see, both for the vivid experiences they may provide and to fully experience nightlife in Omaha. Many of my friends tried it and loved it, I bet these locations will make the toughest customer satisfied with all the fun activities.
One of the best bars you and your buddies must visit is this one. Why, you might wonder? situated at 30th & Patrick, The Highlander Dining Room, 2112 North 30th Street, Omaha, NE 68111. Only in the late afternoon does this pub stay open. You must try the wings here with the beverages. Particularly in the summer, when they organize several live music events, you may come here and have a party with your friend. Seneca recently opened Omaha's newest cocktail lounge, Dena's Place at The Dining Room at Highlander Accelerator. The new business venture was inspired by Seneca's Mother Delena (Dena),who passed away last year. Seneca's Mother and Grandmother, Patricia Barron of Big Mama's Kitchen, were well-known in the community for their social gatherings and signature cocktails.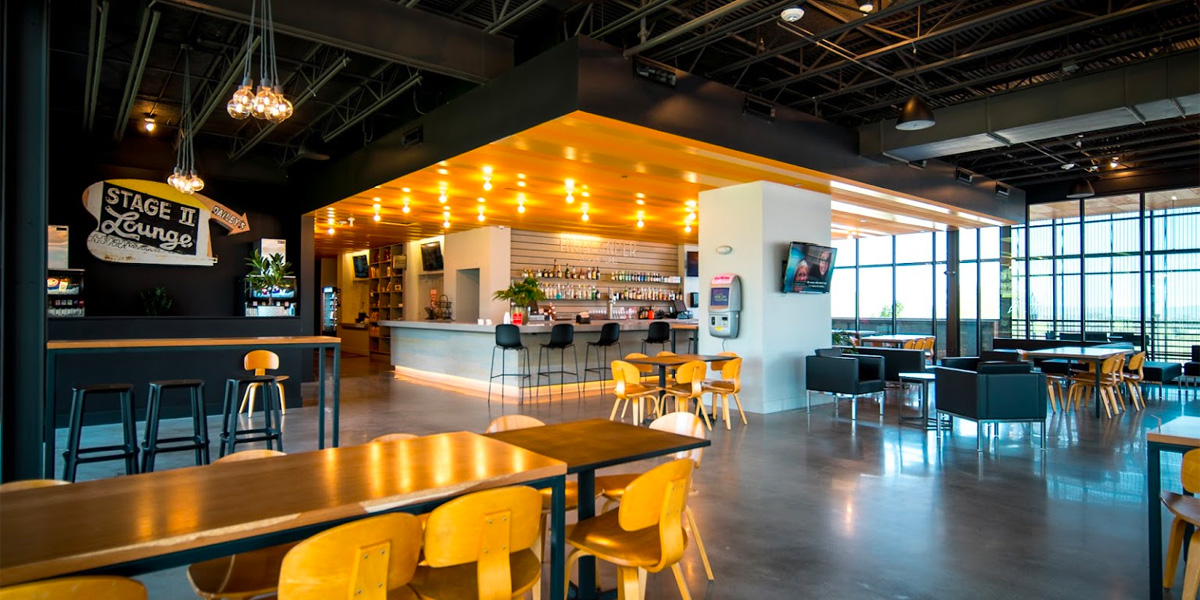 Their warmth and intentionality made everyone feel like family. Seneca hopes to bring that same energy to Dena's Place. Guests can expect to enjoy their favorite bar food provided by Big Mamas and Best Burger. paired with a twist on signature cocktails such as Dena's Margarita, Cosmopolitans, and Grown Folks Punch. (Seventy-five north welcomes Deana Place to the Highland Accelerator. What could be better? A summer night where you can enjoy your youth without being too worried about a busy crowd. Seneca added, "Growing up,under them and seeing how they threw parties, I brought that concept here. I wanted it to have a family-like atmosphere, good drinks, and with Best Burger and Big Mama's Kitchen providing great food. The combination of both, with live music,and DJs "Every Friday and Saturday, we will have that party atmosphere that is a family setting like a barbecue or a family reunion." The business owners inside the Accelerator are looking to start an "Entrepreneur Wednesday." The think tank will include investors as well as other business owners to help people develop their ideas. ( First African American-owned food hub in Omaha )
Thinking about understanding more about Omaha African American history? The event promotes welfare and enhances the pleasure of its members; to rekindle the spirit of American patriotism and nurture good fellowship. This is one of the many greatest reasons why you should join and get the most out of the Elk Lounge. The Improved Benevolent and Protective Order of Elks of the World, often known as the Black Elks, began holding meetings in North Omaha in 1905.
They were committed to promoting healthy social ties, community development, and community growth within Omaha's African American population. More than a century later, the Iroquois Lodge 92 has continued and expanded on its vision. This is a short history of a once-secret society that history shows have been vital in the history of North Omaha. ( A History of North Omaha's Elks Hall and Iroquois Lodge 92)
Are you musically gifted? Love karaoke, jazz, or live music? So let me introduce you to Hank's 2.0, which is not just a dine-in restaurant serving delicious food but also one of many locations where excellent African American artists play. The most unique feature is that this dine-in pub is open till two in the morning. Thus, don't fear that you won't have fun before the night is through.
Many African Americans shared the location to "connect" with people around Omaha, nothing could make us stay closer together than a drink and then share our story!
This hidden gem has so many beautiful drinks you have to try out !!! Nothing could beat the beauty of the drinks here. Even the bartenders and people around them also look extremely amazing. This is one of the top-notch bars you and your friend have to try when coming to Omaha. Famous for the quote "SSS – SIT……SIP…. and SOCIALIZE." This bar will not only bring you 100% satisfaction for its unique drinks but also bring you so many more friends than when you just got in. But it just does not stop at the drinks, you MUST try their foods as well. Let me tell you my favorite combo when I come here every time, chicken tacos with a Tropical Mango Stella Rosa!!!
I lingered a little longer to talk with a few nearby individuals and found out their motivation for visiting Grown Folks . Individuals celebrating years of sobriety, individuals who were curious about sobriety and loved being in an alcohol-free environment, and friends who weren't sober were all present. In inviting settings like this one, I've discovered that most individuals are amenable to chit-chatting. Grown Folks , in my opinion, can serve as a meeting place for regulars as well as a place where those who are just getting started may make friends and create a network of sober and sober-curious acquaintances. Being in this pub with a strong sense of camaraderie was a unique experience.And I believed that the customers, who were a hodgepodge of seemingly unrelated people, mirrored our surroundings.
Sources ( Citation )
https://www.3newsnow.com/news/moving-forward/first-african-american-owned-food-hub-in-omaha
About Freedomtainment
:
Freedomtainment is a 501c3 non-profit organization located in Omaha, Nebraska established to educate, empower and entertain the Omaha Nebraska community about North Omaha Culture while bringing awareness to local, social and business resources. It hosts the Omaha Freedom Festival to celebrate the Juneteenth holiday and the Level Up Career & Housing Fair on Labor Day Weekend.
About Omaha Freedom Festival
:
The 2023 Omaha Freedom Festival is taking place on June 17th at the Malcolm X Outside Event Plaza to celebrate the Juneteenth holiday from 12noon – 12midnight to honor the emancipation of those enslaved in the United States. See website for event schedule and how to obtain tickets.