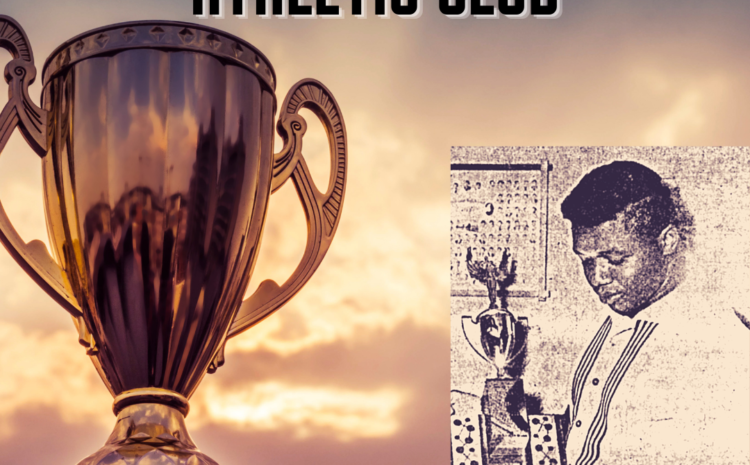 By: J.B., A Student at the University of Nebraska at Omaha, as part of Heather Nelson's Service Learning Academy class.
The North Omaha Midwest Athletic Club's mission was "to bring about a closer understanding within ourselves and among the citizens of Omaha and to promote social activities for the uplifting of the Negro Race." That mission was accomplished and helped improved the lives of many people in North Omaha.
The Midwest Athletic Club started in the 1920's. These meetings uplifted and allowed people to get to know each other in their communities and neighborhoods. During these meetings, many important people spoke at these events like Father Markoe and Whitney Young. Both men were civil rights activists that helped shape Omaha and the U.S. today.
Many of these meetings met in houses and many people attended. There were times where 30-100 people went into small houses where they had their meetings. The Midwest Athletic Club house was located at North 22nd street and Grant. There was eventually a women's organization that was created called the North Omaha's Colored Young Women's Christian Association.
Having "Athletic" in the name of this club, meant there are many sports in this organization. Before having space of their own, many of the games and sports were played at a YMCA. Other sports included softball where they would play a Denver team right around Carter Lake. The Midwest Athletic Club also hosted the C.W. Boxing Club that brought boxers all around Omaha to compete.
Social clubs were also very common in the Midwest Athletic Club. There were around 20 clubs that was added to the Athletic Club. Dance groups were a very common including names like the Jolly Mates, Clover Leafs, and Travelers Club. Along with building relationships and bonds with each other, they would play cards, have cocktail parties, and dance.
A separate group called Interclub was introduced in the 1960s. This club brought many people to come together to "bring about a closer understanding within the clubs for social and civic causes." Many people introduced groups like NAACP and more that were fighting for the same cause. This also included dinners and movies.
There have been many events that have been held at different locations. Those events include fundraisers, Christmas celebrations, Easter celebrations, and giving activities. These events have been held at North Side YMCA and the Malcom X Memorial Foundation. This is the same place where the Omaha Freedom Festival will take place on June 19th. This Juneteenth event will include different organizations like community business advisors, health care representatives, and finally a concert to cap off the evening.
Just by reading and learning about the North Omaha Midwest Athletic Club, it is obvious that this club had a huge impact on many people. The waves it made starting in the 1920s and through the 1900s is very interesting to read about. It is interesting how just one organization can spread and be a major part in a community building and relationships with each other. Not only do they get together to have fun and to meet each other, but they also worked together for civil right action. Especially during this time where there were many Civil Rights issues that were prominent. This group was important in helping solve these issues. The Midwest Athletic Club provided an impact that helped a countless number of people in North Omaha.