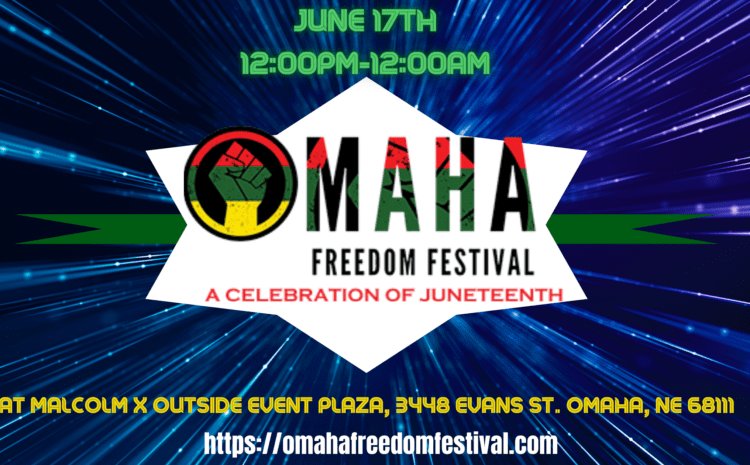 Juneteenth, A Day to Remember!

By: A Student at the University of Nebraska at Omaha, Links to an external site. as part of Heather Nelson's Service Learning Academy Links to an external site. class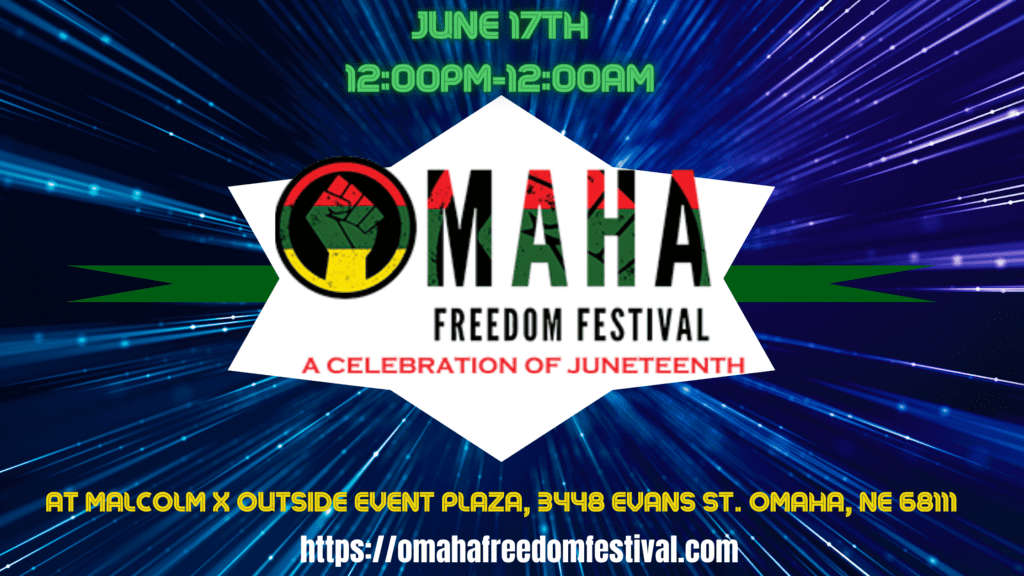 History of Juneteenth
Juneteenth is a federal holiday in the United States commemorating the abolition of slavery in honor of enslaved African Americans. The name Juneteenth is derived from the words June and nineteenth, as freedom was declared on June 19th, 1865. Juneteenth was finally recognized as a federal holiday in 2021, when President Joe Biden signed the Juneteenth National Independence Day Act.
This is the longest-running African American holiday in history, and it is regarded as America's second Independence Day. Traditionally observed on the third Saturday of June throughout the country. Historian Mitch Kachan views Juneteenth as the end of slavery with three objectives in mind: to educate, agitate, and celebrate. As time passed, the manner in which the holiday was observed evolved. Because African Americans were barred from using public restrooms, the traditions began with fishing and rodeos held in churches or near bodies of water. From then on, traditions were added, such as red food, traditional songs, cookouts, and park parties, which were gradually passed down until the current event. A day of joy and freedom brought to the community in honor of the ancestors who fought for African Americans' rights.
President Lincoln Issues Emancipation Proclamation
On January 1, 1863, President Abraham Lincoln issued the Emancipation Proclamation, and Omaha observed Emancipation Day from 1891 to 1940. Juneteenth was not celebrated for the first time until 1977. The event was held at the Woodson Center, 3014 Jefferson Street, and included a picnic, entertainment, and potluck prizes. Each year since then has been commemorated. Omaha hosted the tenth NAACP Juneteenth celebration in June 1999. Along with the Star-Spangled Banner, West African dancers, gospel groups, and guitarist Grover Lipkins performed. In June of 2009, the Charles Washington branch library raised the Juneteenth flag. St. John's AME Church's Frederick McCullough leads a prayer with several important community members in attendance. Church services, a parade, and a national prayer breakfast were among the events planned for the week. Across the country, the Nebraska state legislature has passed a resolution in support of Juneteenth in the last decade. In recent years, several North Omaha organizations have sponsored and participated in Juneteenth celebrations, including the Great Plains Black History Museum, the Malcolm X Memorial Foundation, the Charles B. Washington Branch Omaha Public Library, the Side door Lounge, Carver Bank, St. John's AME Church, the Elks Club, and others. There have also been parades, NAACP Juneteenth Community BBQs, a family fair, and other events. African Americans in Omaha thrive today, learning and respecting the city's Black history.
2023 Festival
Come celebrate with Freedomtainment at the Omaha Freedom Festival, celebrating Juneteenth, Saturday, June 17th, 2023, 12:00 p.m. to 12:00 a.m. at Malcolm X outside event plaza, 3448 Evans St., Omaha, NE 68111. Get your ticket at Omahafreedomfestival.com by scrolling down to the days remaining and clicking on the "get ticket" with a seat tab. With a $50 general admission ticket or a $100 VIP admission ticket per person. And enjoy free daytime activities from 12pm to 5pm before the concert begins at 7pm. Giveaways, entertainment, education, a concert, and other festivities are planned. Other enjoyable activities include a poetry contest and a car raffle giveaway. Come learn about North Omaha's history and the significance of Juneteenth. A day that forever changed America. You are cordially invited to our event by Freedomtainment!
Citation
"Business Resources While Bringing Awareness to Black Community." Freedomtainment, freedomtainment.com/. Accessed 10 May 2023.
Fletcher, A.F.C., says:, P.P. and says:, A.F.C.F. (2022) History of Emancipation Day and Juneteenth in Omaha, North Omaha History. Available at: https://northomahahistory.com/2019/04/17/a-history-of-emancipation-day-in-omaha/ (Accessed: 10 May 2023).
Juneteenth – Wikipedia. (2021, November 12). Juneteenth – Wikipedia. https://en.wikipedia.org/wiki/Juneteeth

About Freedomtainment
Freedomtainment is a 501c3 non-profit organization located in Omaha, Nebraska established to educate, empower and entertain the Omaha Nebraska community about North Omaha Culture while bringing awareness to local, social and business resources. It hosts the Omaha Freedom Festival to celebrate the Juneteenth holiday and the Level Up Career & Housing Fair on Labor Day Weekend.
About Omaha Freedom Festival
The 2023 Omaha Freedom Festival is taking place on June 17th at the Malcolm X Outside Event Plaza to celebrate the Juneteenth holiday from 12noon – 12midnight to honor the emancipation of those enslaved in the United States. See website for event schedule and how to obtain tickets.